uPVC Window and Door Maintenance
You do not need to replace your uPVC windows or doors when something goes wrong. The glass unit and all moving parts for each window can easily be changed saving you time and money.
FOGGY / MISTED GLASS UNITS
REPAIRED AND REPLACED

For all your misted, foggy or condensated double glazed glass units, give us a call.

WINDOW / DOOR LOCKS
REPAIRED AND REPLACED

Broken locks and door barrels can easily be replaced, without replacing your windows or doors. Contact us for a FREE no-obligation quote.

HANDLES
REPAIRED AND REPLACED

Handles for your windows and door can be changed easily if broken, or you just want to chance the colour or style. Contact us for a FREE no-obligation quote.

HINGES
REPAIRED AND REPLACED

Window and door hinges can be changed if they fail, give us a call.
Misted (Broken-Down) Glass Units
When double glazed units become misted up or foggy, a popular misconception is that the whole window, including the frames need to be replaced. 99% of the time the double glazed units can be replaced at a fraction of the cost.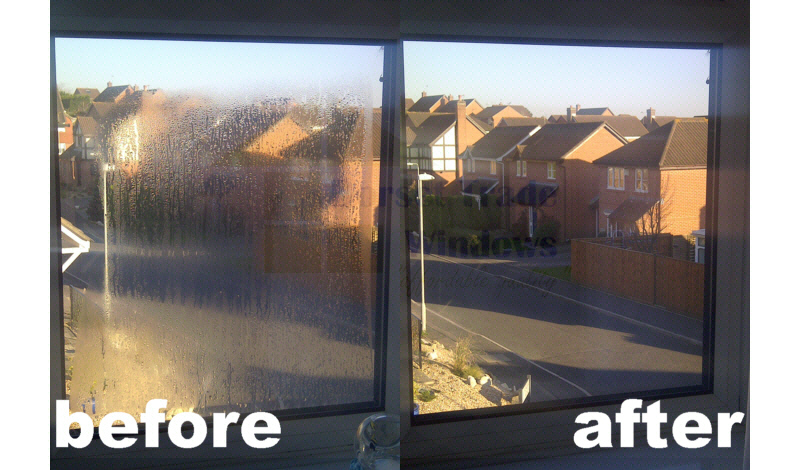 One-Stop Shop
Whether it is a full window and door installation, conservatory roof or just a repair to one window, Dorset Trade Windows is a one-stop shop.
Windows | Misted Units | Broken glass units | Replacement Windows | Large Furniture | Repairs